Proba Carbon Credits
The Proba Standard outlines how we make sure that the carbon credits that we issue on behalf of our customers represent the stated climate impact and the sustainability claims resulting from them. Our focus is all about quality and ensuring integrity.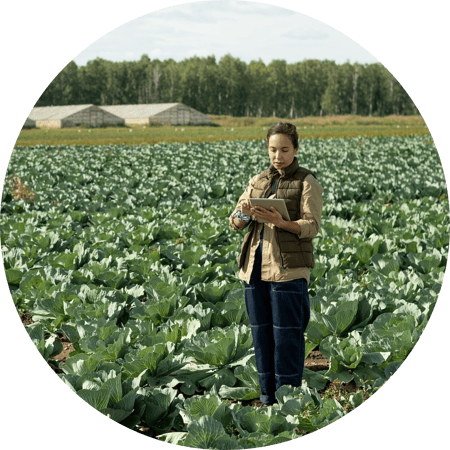 The tradable carbon certificates are valuable assets that can be utilized within the supply chain to co-finance (Scope 3) emission reduction projects, and outside the supply chain to offset emissions.

The Proba Standard makes sure the greenhouse gas impact of a climate project is real, additional, independently verified, unique, not counted or claimed already, and doesn't have negative side effects to the environment and communities.

Every Proba Carbon Certificate is unique and traces back to the real world asset that was responsible for removal or reduction of at least 1 tonne of CO₂e (1.000 kg).

Our supply chain decarbonisation platform manages the ownership and the claims of the Carbon Certificates and supports the required validation and verification workflows. The Proba platform will keep track of the data proving that the sustainability claims are real.

We're eager to assist you in transforming your climate initiatives into tradable carbon certificates. By adopting the Proba Standard, you're building a solid foundation for the certification of your sustainability projects, which can improve the business case of your climate projects tremendously.

We welcome any feedback, questions or criticism. We're all ears.

Let's unlock value together!
Our supporters
Proba is supported by amazing people and organizations taking an early bet on our mission to help accelerating the decarbonization of supply chains, by turning climate actions into tradable carbon certificates.